Trapani
Founded by the ancient Sicani, the port city of Trapani is situated on a long sickle shaped peninsula. In its old renowned salines, that adjoin to the port until today salt is being mined.
Trapani is the gateway to the Egadi Islands Levanzo, Favignana and Marettimo.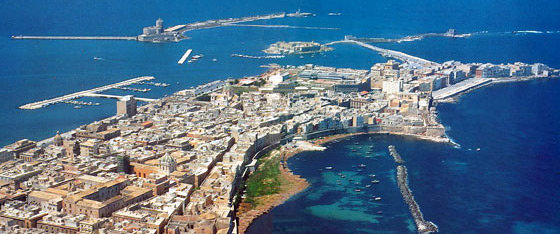 In the province of Trapani many archeological sites are located: The ancient greek towns of Segesta and Selinunte as well as the lagoon of Mozia, a carthaginian settlement. High up above Trapani, on Mount Erice lies the mediaeval city of the same name. Palermo is 60 miles away.
The nearby Zingaro Nature Reserve and the Cofano Bay are perfect for hiking and swimming.

Every summer in the Municipal Park (Villa Margherita) the "Ente Luglio Musicale Trapanese- Teatro di Tradizione" takes place. i.e. concerts, opera, theatre. See the programme.